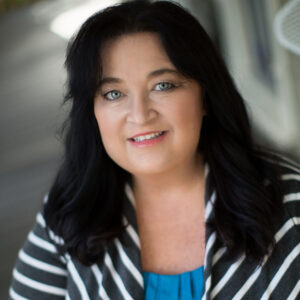 Kathy, brings a wealth of knowledge to Coaching to Close and to the facilitation of the contract to closing process. Her efforts, working with a success-driven team, help people reach their real estate goals.
Growing up in south Florida, Kathy relocated to Jacksonville in 1988 and she could not be happier with the change. Married for over 20 years to the love of her life, they have two sons. One currently attending college in Ohio and the other heading to the Navy.
With a Bachelor's degree in Marketing from The University of North Florida, Kathy quickly knew she wanted to put this degree to work. Having worked in the real estate industry for most of her career, Kathy is no stranger to the closing process. Starting as a mortgage loan processor and then later as a conversion consultant for leading a mortgage servicing company. It was following a position as a marketing coordinator for a local real estate firm that Kathy knew she wanted to get her license. Soon after, she passed the Florida Real Estate exam and became a licensed Florida REALTOR. Kathy went on to work shortly for a local builder before finding her new work home here with Welch Team.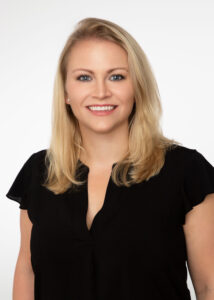 Meghan and her family moved to Florida from Colorado. The cross country move gave her the opportunity to get out of the medical field, and back into an industry she loved. Having previous experience in Real Estate, she passed the Florida Real Estate Exam and became a Licensed Florida Real Estate Agent. Meghan is highly trained in the Buying and Selling process. She is here to manage the paperwork and deadlines from the time the offer is accepted, to the day of closing.
When Meghan is not working she enjoys spending time with her husband and children. They love going to the beach, swimming in their pool and soaking up the Florida sunshine.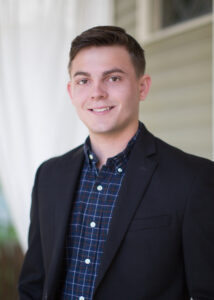 "Most people do not listen with the intent to understand; they listen with the intent to reply." – Stephen R. Covey
Tyler believes his number one asset is the ability to listen, something that he devoted much time to become good at. He utilizes this skill in the real estate profession to act in his customers best interest and provide for a clean and smooth real estate transaction.
Growing up in the Jacksonville area, Tyler takes pride in being a part of the change that communities are seeing all across the city – he strongly believes that the Welch Team not only makes many families' dreams come true, but does so in a way to inflict positive change in the public as a whole. To him, Real Estate is not only his profession, but also his tool for advocacy, public service, and positive uprising in Northeast Florida.
As a strong believer in education and lifelong learning, Tyler is a senior continuing his education towards a Bachelor's in Marketing at the University of North Florida. He is also a licensed Realtor, NAR member, NEFAR member, a designated Short Sale and Foreclosure Resource, and more.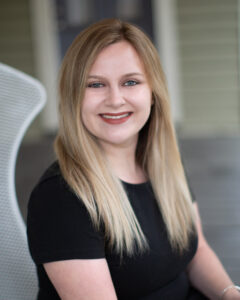 Born and raised in a small Maryland town, right outside of Washington DC, Ashley graduated from Towson University with a Bachelors in Healthcare Management and minors in Business Administration and Health Science in 2018.
Post graduation, Ashley decided to move away from her hometown and pursue a fresh start in Jacksonville, Florida. It wasn't a hard decision to trade in the snow for sunshine and beach living!
Having experience in various customer service & administrative roles, Ashley decided to pursue real estate and obtained her real estate license in 2021. She is dedicated to serving her customers in her role as a Transaction Agent, managing deadlines and overseeing the contract-to-close process.
Ashley loves nature and when she is not working, it is likely you will find her on a hiking trail or hanging out in Atlantic Beach with her husband and 2 dogs!
Our goal is to ensure you are working with a transaction agent that becomes an extension of your business.
Let us give you back time to help you continue to grow your business.